Cooperation with other UN and international organizations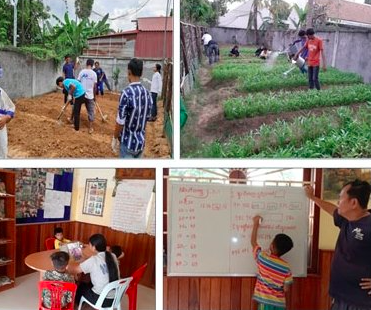 The UNWG collaborates with other UN organizations and international NGOs on the implementation of the UN's Sustainable Development Goals. For example, UNWG provides funding to the IAEA for children's cancer programs in developing countries. UNWG also assists UNICEF's program for education, health, and shelter, promoting the rights of children and women. In support of a Sustainable Environment, the UNWG actively pursues a 3R (reduce, reuse, and recycle) approach concerning the materials and wastes in our office and at home. We also partner with Austrian and international businesses for cultural exchange with institutions and individuals abroad. In addition,  International Missions to the VIC often sponsor cultural performances presenting their home countries.
For example, the UNWG contributed to a UNICEF project with Friends International in Cambodia. Funds were provided for functional, educational, and recreational improvements to their Transitional Home in Siem Reap. Items provided included kitchen materials, library books, sports equipment, bathroom renovation and garden tools.