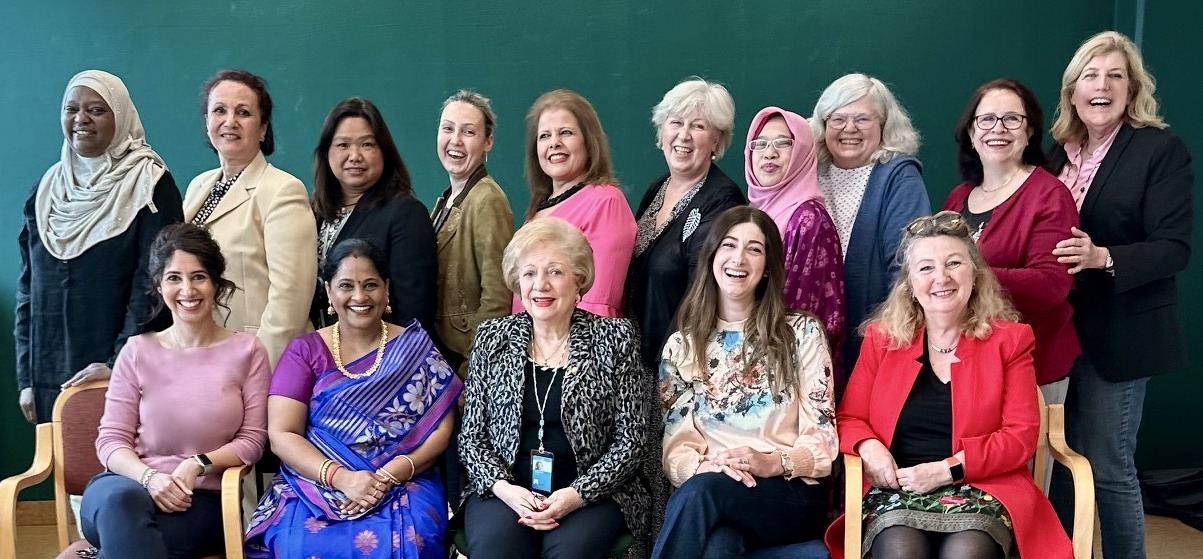 Office Managers: At the UNWG, our Office Managers play a vital role in ensuring that the office runs smoothly and efficiently, enabling the UNWG to achieve its goals and objectives. The Office Managers at the Guild are responsible for assisting members, the Board Secretary, and Board Members, as well as managing the daily operation of the office during office hours. Office Managers are there to help members with any questions or concerns they may have.
Top row left to right: Ouma Makaltouma Diakité, Yamina Laïb-Maksoudi, Barbara Bao, Oana Jacobs, Rana Hawash Al-Masri, Anna Fenopetova, Maya Subki, Cathy Kieffer, Choghik (Shosho) Baghdoya, Nora Aubert 
Bottom row left to right: Azin Forooghi, Leena Settypalli, Tamara Babayan-Bohdjalian, Nadia Chabane, Aleksandra Jackowska. 
Absent from photo: Marina Koloskova, Tsige Zerfu, Tara Desai, Marie Bromley Handy