UNWG Charity for Children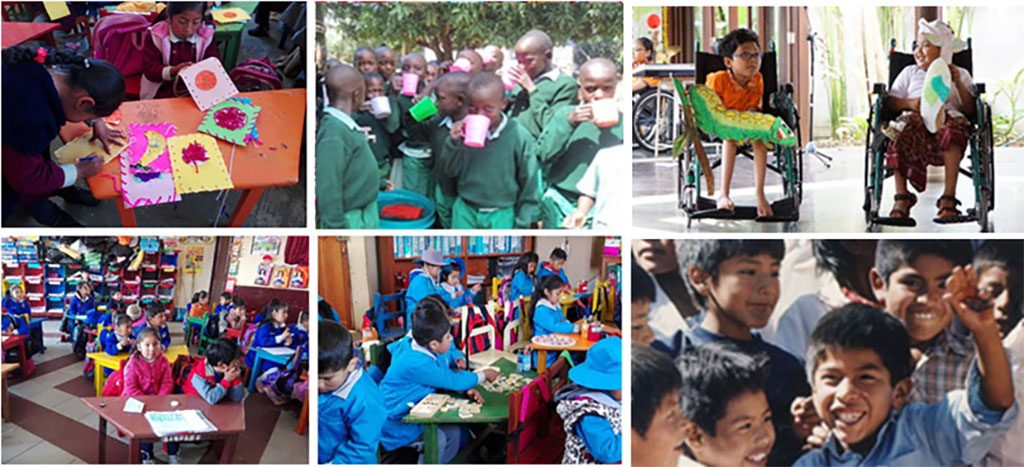 MISSION OF THE UNWG CHARITY PROGRAM FOR CHILDREN: 
Each year the UNWG financially supports many children's charities in Austria and through out the world. This project-based program is organized for the sole purpose of benefiting children in need. The UNWG charity program assists abused children, those having restricted access to education, children with serious health problems, children having no access to clean drinking water, victims of calamity or catastrophe, orphans, children with special needs or children suffering from extreme poverty or starvation. Over the last 50 years a total of more than €5 million has been raised and disbursed to these projects. You may find a few of the implemented projects here.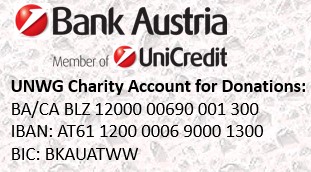 Due to the Covid 19 pandemic the UNWG severely restricted its activities during 2020-2022. The International Festival Bazaar, the major fundraising source for the charity program, was cancelled in 2020 and 2021, and therefore no grants were provided in 2021 and 2022. The UNWG was able to resume fundraising in 2022 and a smaller International Festival Bazaar was held. The result of this year's application and review process can be found here.